---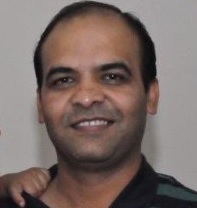 I am Hussain Patel and this is my personal blog. I am been working as a Technical Architect / Sr. Software Consultant in USA for the past few years.
I have 12+ years of experience working on Microsoft Technologies. My primary focus has been on C#, ASP.NET MVC, ASP.NET,  JavaScript, JQuery, JQuery UI, HTML 5, CSS ,Kendo UI, Angular Js, Node.js, SQL Server, SSIS, SSRS, WPF, XAML, Software Design and Software Architecture. This blog reflects my learning, knowledge, Technical experience and my thoughts  that I have been pondering upon in my day to day work.
I have been creating software since 2003.  My experience involves developing web application and portal, e-commerce websites using Microsoft technologies. I also have experience working on Desktop applications both on Win Forms and WPF and XAML.  I have experience working on WPF project using the MVVM pattern and CCF ( Customer Care Framework ).
Recently I have been learning on Internet Of Things and have self learned open source technologies – Like Python, Scratch, Raspberry Pi 2 and Arduino.
Other interest I have is teaching people programming and fiddling with my Raspberry Pi.
Note: Note all the comments and blogs provided here are based on the learning from the internet and knowledge gained from my experience and thoughts